Wildcard subdomains
allow you to point all the subdomains ( existing and non-existing ) to a
specific folder
in your account. It means that if you enter any subdomain in your browser ( for example, test.domain.com – not existing, or blog.domain.com – existing), it will show the same content that you uploaded to the folder for the wildcard subdomain.
In order to create a wildcard subdomain, please, follow the next steps:
1) Log in your
cPanel
2) Navigate to the menu
'Subdomains'
under
'Domains'
section

3) Create a subdomain
'*'
pointing it to the necessary folder ( you will need to specify the
path
in the field
'Document Root'
).

4) Go to the menu
'Advanced DNS Zone Editor'

5) Make sure that there is an
A record
for
*.yourdomain.com
created and pointed to the server IP address ( it could coincide with the IP address of your main domain or ftp.yourdomain.com is pointed to).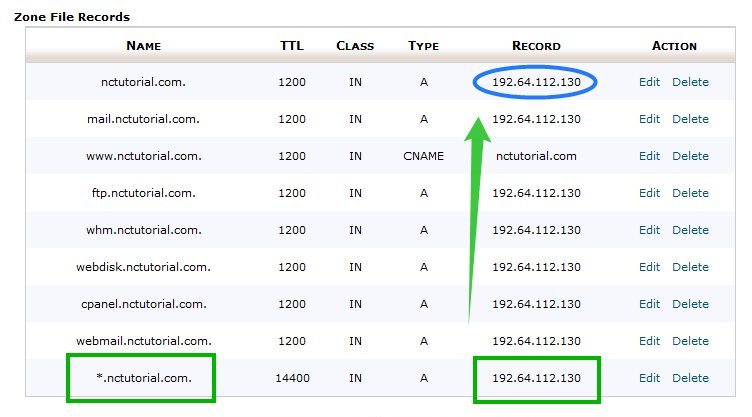 6) Now you will need to wait until the
propagation is over
( it should take N seconds, where N – is
TTL
for this A record; you can edit it manually and
reduce the number
to speed up the process ) and then the wildcard subdomain will
work correctly
.